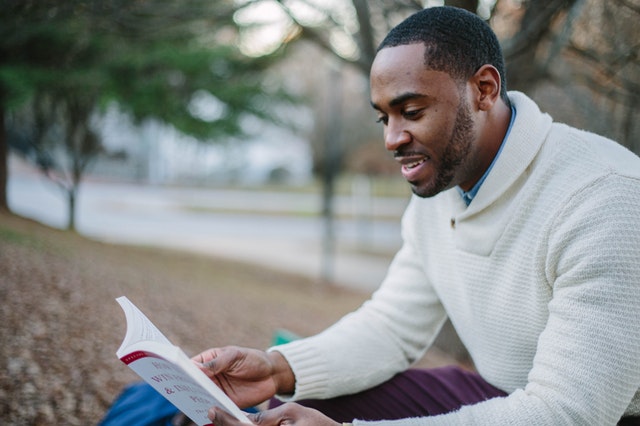 Universities are increasingly starting to offer courses on Pricing Strategy, but it is still a rare phenomenon. Usually, pricing is merely a subsection of the Marketing course (after all, it's one of the 4 P's), and is consistently outshined by Promotion and Branding -- oddly enough, considering the paramount role pricing plays in business.Consequently, most of the world's greatest pricing experts are self-taught. Sure, they may have a good understanding of microeconomics, statistics, and marketing, but they're self-taught when it comes to domain-specific knowledge within pricing and pricing strategy. They have read books, tons of books, and then maybe even written a few to pass on their experiences with the concepts from those books. Experiences are what underpin the body of knowledge that pricing professionals draw upon everyday: it is clear to pricing experts that theory is, indeed, a simplified version of reality and that it is highly unpredictable how it will work in reality: of course, that is until someone experiments and reports back the findings to the rest of us. In books that boil down years of experimenting and testing into 300 pages that you can read and digest in a couple of days. We have asked around the office and compiled a list of the best books on pricing and pricing strategy, the absolute must-reads that will get you closer to becoming a pricing expert yourself.


Disclaimer: None of these books is written by PriceBeam employees, nor do we have any stake in promoting these books. We really just want you to get the best books on pricing!


1. 'The Strategy and Tactics of Pricing'
By Thomas Nagle, John Hogan, and Joseph Zale (2010)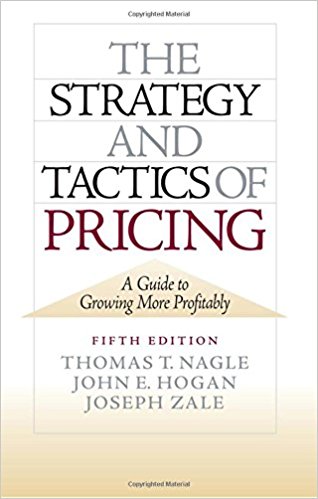 Skill-Level: Intermediate
What it's about: This book provides a solid overview of the different pricing strategies out there, and how you apply them in the 21st century. While it does comprise a general overview, it also moves into more technical discussions such as how and when to use financial analysis, the effect of the cost-structure, and the importance of pricing policies.
It is mostly targeted at medium and large businesses, but this book can certainly be read by the small business owner and the entrepreneur.
Why We Love It: It's got everything: both pricing strategy, value creation, financial analysis, and those general, almost philosophical discussions that will enhance your abstract understanding of the field. And the authors managed to boil it all down to 352 pages, which is quite an achievement.
Pages: 352
Price Estimate (New): $70 (£57)
2. 'Pricing Strategy: Setting Price Levels, Managing Price Discounts and Establishing Price Structures'
By Tim Smith (2011)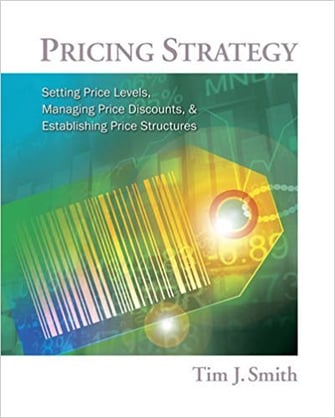 Skill-Level: Intermediate
What It's About: As the title suggests, this book focuses more on price capturing (i.e. getting customers to pay the price you set initially), whereas 'The Strategy and Tactics of Pricing' (the one above) focuses more on setting the initial price. While they're independently written, many find that this book is the 'sister' of 'The Strategy and Tactics of Pricing', its natural companion, as they both provide comprehensive, general overviews of pricing, but of different areas. This book will teach you the basics of discounting, bargaining with procurement professionals, and optimizing your sales pitch for price capturing.
Why We Love it: It provides a simple, comprehensible overview of an area that is vastly overlooked within pricing. Firms of 'good faith' will eventually sit down and get their initial price right, but then end up throwing it all away by poor discounting and management of the price waterfall. Hugely important area, especially if you're in B2B sales where discounting is an integral part.
Pages: 318
Price Estimate (New): $80 (£63)


3. 'Power Pricing: How Managing Price Transforms the Bottom Line'
By Robert J. Dolan & Hermann Simon (1997)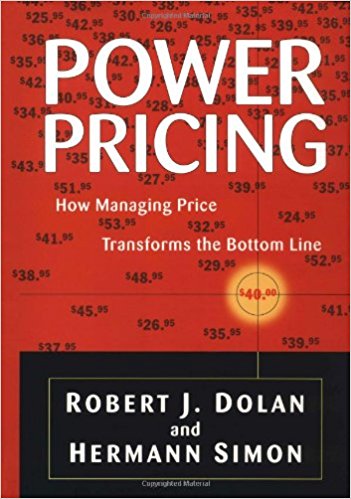 Skill-Level: Beginner
What It's About: Two of the world's most esteemed pricing experts, Robert J. Dolan and Hermann Simon, wrote this truly groundbreaking book on pricing in 1997, where they defied popular pricing beliefs and conventions, and emphatically argued that you, the manager, should set your own price, and not base it on either markets, competitors, or your costs. It reviews how customers think about prices, and how firms have traditionally thought of it -- and why the need to change their mindset.
Why We Love It: It's a bit more theoretical than the other books, but it really helps you get the right 'mindset' and understand why some of the pricing strategies out there are hokum, and why some are brilliant. The 'pricing' landscape is ever-changing with changes in consumer trends and technological progress, and this book provides you with a thorough understanding of the underlying principles, which can help you analyze and interpret newly emerged pricing strategies on your own -- pricing strategies and trends so new that there isn't a good book about it.
Pages: 384
Price Estimate (New): $33 (£26)


4. 'Value-Based Pricing: Drive Sales and Boost Your Bottom Line by Creating, Communicating and Capturing Customer Value'
By Harry Macdivitt & Mike Wilkinson (2011)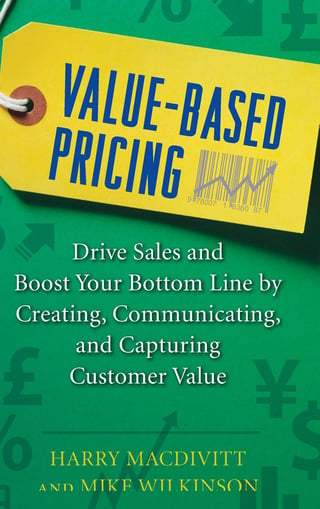 Skill-Level: Beginner
What's It About: In this book, Macdivitt and Wilkinson thoroughly explain the concept of value-based pricing and provide you with ideas and tools to how you can better understand your customer and her needs, how you successfully differentiate your firm, and how you communicate your value to customers. Moreover, it provides a useful framework for analyzing and quantifying the value you provide, so that you can make sure it's reflected in your price tag.
Why We Love It: It's a very pragmatic book, and the explanations are very hands-on. You get concrete suggestions to how you start setting a proper, winning pricing strategy, and there isn't too much focus on theory. Due to this practical scope, it's great for complementing Dolan and Simon's 'Power Pricing' book, so you can become an all-round pricing expert.
Pages: 288
Price Estimate (New): $28 (£22)


5. 'Pricing with Confidence: 10 Ways to Stop Leaving Money on the Table'
By Reed Holden & Mark Burton (2008)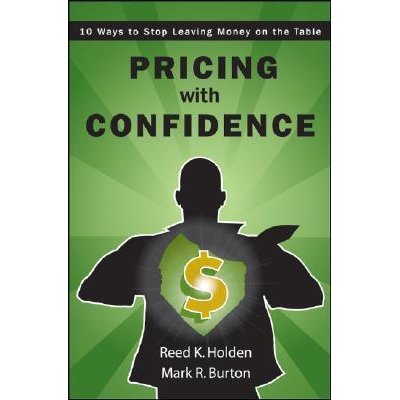 Skill-Level: Intermediate
What It's About: The main point of this book is that you need to be more confident in your own product and your own value, both for price setting purposes and for price capturing purposes. It dispels the misconception that excessive discounting is industry standard and gives you useful advice on how to stop selling your product's price, and instead start selling the value the product provides. It's a hands-on book with several real-world examples to support the authors' suggestions and claims.
Why We Love It: This is probably the book that focuses the most on your mindset, and from our many years in the industry we know just how important the mindset is. The wrong mindset, and inconfident demeanour, is one of the primary reasons why almost all startups get their pricing wrong. This is the book for entrepreneurs on pricing strategy.
Pages: 240
Price Estimate (New): $31 (£24)
In conclusion
While each book can be read independent from the other books, we strongly suggest that you read all 5 as they are complementing each other greatly. Unfortunately, there isn't one book that can teach you everything you need to know about pricing, nor will reading these 5 mean that you're done learning. But once you finished these books (1582 pages in total), you are off to a pretty good start!