Using Segmentation to get Higher Prices

PriceBeam
·
2 minute read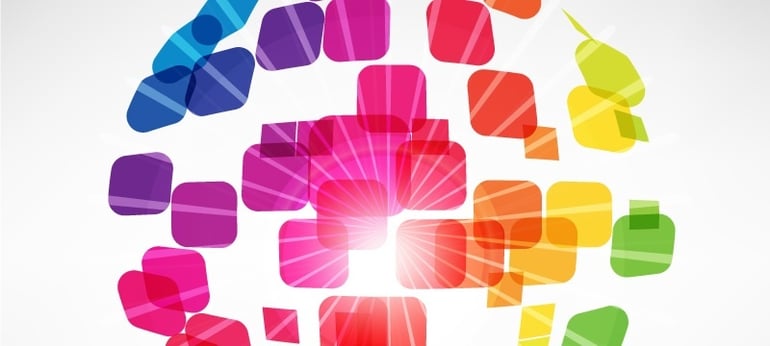 We all know the feeling: what matters to us when buying something is not necessarily the same as what our partners, friends, colleagues or even total strangers emphasize when looking for the same product. Customers and consumers are not all alike. What value we get from a product is unique to us. While this is old wisdom, we still see that many businesses still take the same price across all customers.
If someone is willing to pay more for a product or service, because she gets more value out of than the other person, then why not find a way to charge such a higher price? It is true that in some countries, price discrimination where you charge different prices to different customers for the exact same product is illegal. But charging different prices for products that are also differentiated according to the value they bring, is always legal. If a (slightly) different delivery of product results in increased value and therefore willingness-to-pay, then go for it. After all, it is better if some customers pay $50 and others $70, than all paying $50.
The approach to achieve higher and more accurate pricing against what individuals are willing to pay is focused on segmentation. Customer segmentation and sometimes product segmentation.
Take an example from the chart below. In this case a software company was selling a software package at $199 to all their clients. Through segmentation they were able to identify that they had several customer segments, for whom different features mattered: some would really only care about getting a good and low price (the "Price Segment" below) and others would focus on being able to customize the software extensively (the "Customizer" segment in the chart).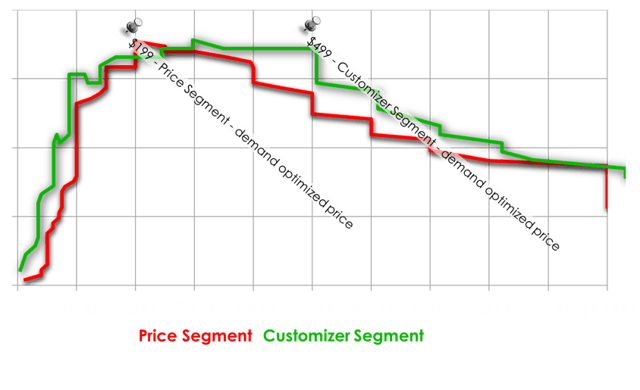 The chart shows two willingness-to-pay curves collected by using PriceBeam's research solution to ask questions about willingness-to-pay by segment. As you can see, the outcome was that the Price Segment customers have an optimal price point at $199. But the Customizer Segment customers are actually willing to pay a considerably higher price on average, fully $499.
So what the software company did in this case, was to create two versions of the software. One targeting the Price Segment customers, with a certain set of base features and the all-important low(ish) price of $199. A different version had a number of customization features enabled and was then sold at $499. The outcome: where all sale before was at $199, now a part was still sold at $199 (but at a reduced feature set) and the rest sold at $499, resulting in a higher overall revenue and profitability.
PriceBeam's price research solution can deliver insights like the ones above in a very short time frame and will typically deliver ROIs in thousands of percent in just the first weeks/months. Get in touch or sign up for a free trial on our website.