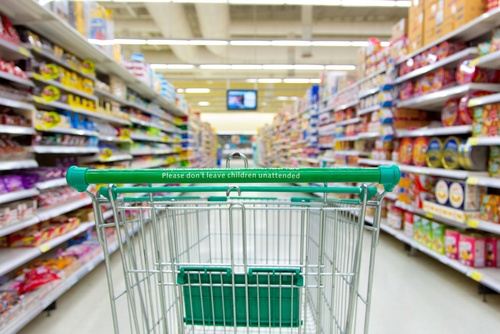 Online retailers such as Amazon and eBay have long been using dynamic pricing to adjust prices for supply & demand - and done so with great success. Now that more and more brick-and-mortar retailers are investing in electronic shelf labeling, it is a very real possibility that they will adopt this pricing practice to loosen up their razor-thin profit margins.

Peter Fader, Marketing Professor at The Wharton School, is convinced dynamic pricing will be standard for brick-and-mortar retailers in 5 years' time, referring to how also airlines were skeptical about the idea at first:
"It shouldn't be creeping into retail, it should be exploding into retail. [When introduced by airlines], people thought that this just would be the most evil, horrible thing and the world is still spinning on its axis and everything is actually fine and when you're sitting on the airplane next to someone who paid less than you, it doesn't bother you anymore because there's probably a good reason for it"
However, dynamic pricing does tend to come with customer fury. Recall when Coca Cola installed vending machines that charged higher prices on a hot day? Or when Amazon did random A/B testing of their prices and people found out? Consumers want fairness and dynamic pricing is often perceived as unfair as with the Coca Cola example, or when your neighbor gets to buy something at a cheaper price than you.
That being said, price is just one of the differentiators retailers use and the important thing to remember is that these retailers will probably invest a vast chunk of the additional profits they gain from dynamic pricing into a better customer experience. Just look at Amazon and their continuous strive to deliver faster and more efficiently with Amazon Prime and even drone-delivery. Essentially, through dynamic pricing they made you realize that you actually didn't care that much about the price after all, when you see what they can do with that extra profit. And the same will be true for brick-and-mortar retailers. When the local supermarket starts offering free home delivery, free breakfast or in-stock guarantee, customers will start accepting the dynamic pricing model.


If you liked this article, you might be interested in PriceBeam's upcoming webinar on how to optimize your prices to different customers globally.