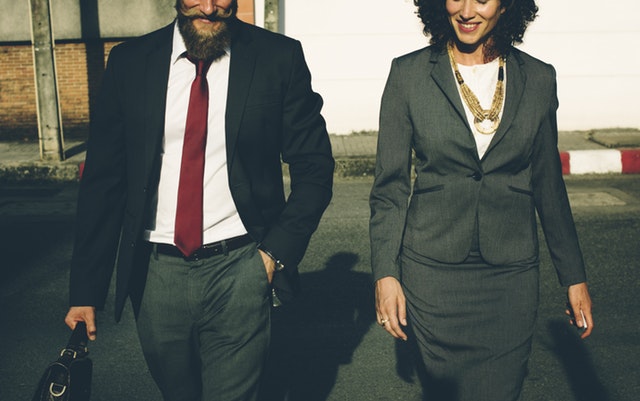 B2B pricing has a significant impact on profits. In fact, the impact is twice as great as increasing market share or decreasing variable costs for the average B2B firm. A 1% improvement in pocket prices lead to an 8% increase in profits, for a B2B firm with average economics.
But pricing in the B2B environment can be challenging, indeed; in particular, the increasing sophistication of procurement departments, the readily available price information that makes comparison easier than ever, and the ancient myths that prevail, make it hard for most B2B firms to realize their full pricing potential.
Lie #1: ''My product is a commodity"
First, if you feel that what you're selling isn't differentiated in any way, it's probably time to reconsider your product (not always, of course). If you're selling exactly the same as your competitors, you're going to have a hard time -- customers will make their consumption choice at random; or perhaps not at all, if they simply can't choose, and consequently decide not to buy.
In this case, it would be a good idea to take a step back, and reconsider your product and its attributes.
Of course, some B2B firms are, in fact, selling products that are close to being pure commodities, e.g. suppliers of grain, semiconductors, and raw materials in general. However, the product itself is not the only way to differentiate your firm from competitors! Delivery terms, payment terms, customer service, relationships, etc. Those can surely be differentiated.
According to Bain & Company, customers are willing to pay a 3.1% premium for reliable delivery, and in the same survey, 88% of respondents indicated that they'd be willing to pay a 2.5% premium to avoid switching suppliers.
Lie #2: "My salespeople can't work with strict guidelines"
Maybe you're telling yourself this because that's what your salespeople keep telling you. They don't like the idea of guidelines, because these guidelines often force them to break their habits. Which is, of course, the entire point of these guidelines: if salespeople's natural behaviour would optimize price capturing, there was no need for guidelines in the first place.
Ultimately, the guidelines are there to replace gutfeel with data and facts; so that salespeople can accurately estimate an appropriate discount as new factors emerge during the negotiation process, rather than making this a snap decision. And we know from several cases that this works. Eventually, if the incentive-structure is right, salespeople will adjust their behaviour.
Lie #3: "If my discounting is in place, list prices don't matter"
Wrong. All prices matter, including your list price. Procurement departments systemically disqualify some suppliers, simply due to list prices being too high. Moreover, your list price has a price anchoring effect, and thus, it influences customer perception of the value of your portfolio products relative to each other.
While pricing in B2C focuses a lot on the signals and messages price tags send, including how it influences brand and price positioning, this is often neglected in the B2B environment. Of course, B2B clients still care about quality and branding, so don't neglect your list prices, even if you almost always grant discounts to clients.