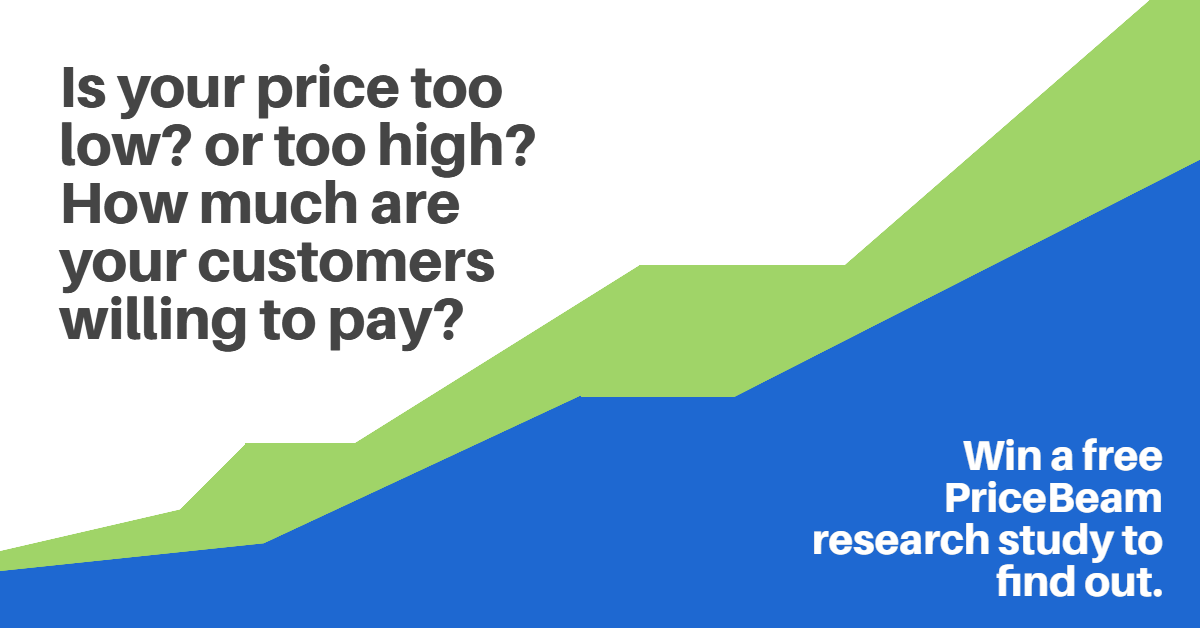 Find out what YOUR customers really are willing to pay
Are your prices too high? or too low? Do you know what your customers are willing to pay, or are you using guesswork when deciding prices? Are there potential customers in the market who might be willing to pay more than your current ones?

Here is your opportunity to answer all those questions by winning a free PriceBeam willingness-to-pay study.

Let PriceBeam's quantitative and scientific market research study give you the insights you need to set your products/services pricing. It will put you heads above the competition.

PriceBeam's studies can run in any of the 109 countries we serve.

Contest winner will be selected by random drawn on January 31st, 2020!!!

To increase your chances to win, you can collect contest points:
Participate in the contest: click the button now.
Refer business associates or friends to the contest using the unique link we will send you. You get points for each person who also joins the contest
Sign up for a free demo of the PriceBeam tool.
Sign up for a free 30-day trial of the PriceBeam tool
The more points you earn, the higher the chance of winning.