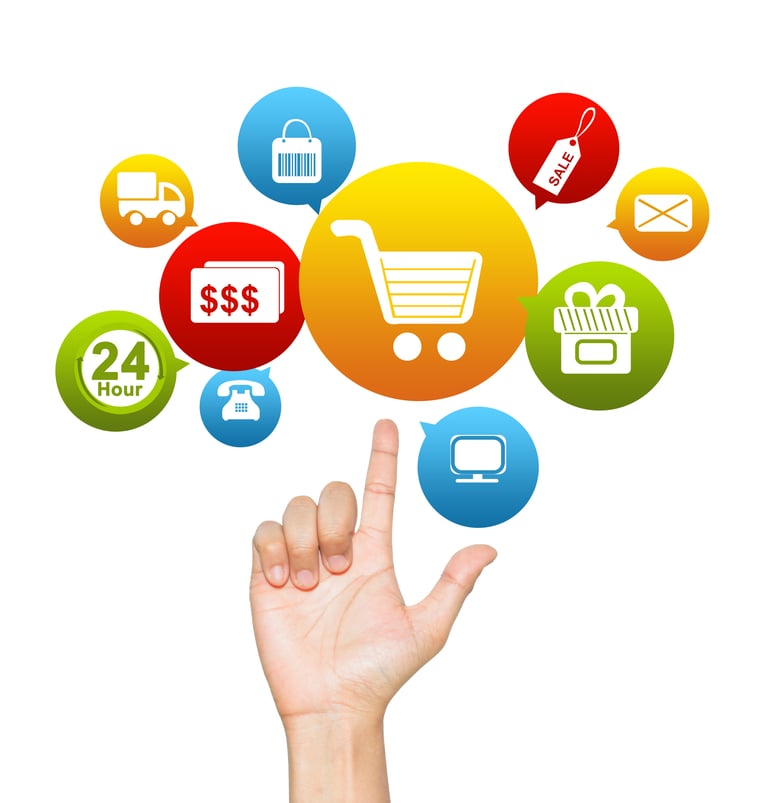 Over the past decade, the world's 100 most valuable brands have grown in value by 126%. This is a result of billion dollar investments in brand health made by firms such as Coca-Cola, Google and Apple, whose brands have an estimated worth of $73.1bn, $133bn and $178bn respectively (2017). These estimates are based on the revenue that these brands generate, which is a testimonial to just how important brand health is for business performance.
First, it is important to note that almost all companies have a brand, and almost all customers care about your branding. In the B2B world, it's a common misconception that brand is unimportant, arguing B2B purchasers only care about the quality and reliability of the product or service. Even if this were true, the brand is crucial for influencing the perception of quality and reliability. Brand health matters to everyone. With that in mind, let's look at some important components of it.


Awareness & Brand Leadership
If your customers don't know your brand, you can't facilitate any value through it. Creating awareness and gaining a reputation in the industry (brand leadership) will tell your customers that your product or service is available to them, and it can serve their needs. Of course, this is a prerequisite for subsequent brand building, but don't make the mistake to think this is all there is to it. Too many businesses focus solely on creating awareness and communication. This approach is vastly insufficient - you can't just tell your customers how to perceive your product's brand, you also need to "walk the talk". You need consistency across all dimensions of your company.

To quote Starbucks CEO Howard Schultz: "In this ever-changing society, the most powerful and enduring brands are built from the heart. Their foundations are stronger because they are built with the strength of the human spirit, not an ad campaign."


Brand Positioning & Differentiation
A crucial element of building brand health is making your product or service stand out from the competition. You need to be able to define your unique selling proposition (USP) to your customer: Why should they buy from you rather than your competitor? Why is your product or service the best one on the market to serve their needs?
Brand positioning creates loyalty, which helps retain customers and increase spend per customer. Note that it is much easier and less expensive to increase spend per customer than spreading out your sales on a large number of customers; and thus positioning is key.
Positioning is about differentiation: differentiation in terms of product features, value propositions, but also your price tag itself (read more about price positioning here).
Positive & Negative Associations
You need to consider the different usages of your product and communicate the most positive ones to your customers and avoid the negative ones. A great of example of a company communicating positive usages is Facebook. Through its mission statement and marketing, it focuses on how the company connects the world and makes information available to poor economies, empowers democracy and prevents suicide. They take their brand way beyond superficial social interaction by putting the most positive usages on the spot.
Of course, it would be bold to claim that your toner cartridges save lives, but you should still think outside the box.
Negative associations are the other side of the coin. Some products or services will have negative usages, too, and this is something you should aim to manage. A computer chip may be used in military equipment manufacturing or a cell phone can be used by terrorists as a detonator. Your customers don't expect you to monitor all the people that purchase your product, but it is worth being on the lookout for negative usages like the above-mentioned ones, so you can either speak out against it or make your product less suitable for these types of usage.
Customer Satisfaction
This is where you walk the talk and deliver on your brand's promise. A study by MIT showed that customer satisfaction is the one component of brand health that has the strongest correlation with revenue generation. Customer satisfaction is an entire field of study in itself, but the purpose of including it in this article is to underscore its importance for brand health as this is the component that makes your brand consistent. This includes ensuring that your product or service delivers what you promised: whether it is a certain feature, convenience, social recognition or a feeling (i.e. Coca-Cola promises happiness). This delivery is done across all dimensions of your company: for example, Apple's brand is made up from both its product, stores, customer service, advertising, product placement and CSR-policies. If Apple were to stop using product placement, they are not delivering the product they promised, even though the customer did, in fact, get a laptop with the promised specifications. This is what Howard Schultz is talking about: the Starbucks brand is much more than the quality of their coffee. It is delivered through store atmosphere and customer service, too.

Summary: Underpromise and Overdeliver
While Awareness is a prerequisite, it is not where you build brand equity. This is where you make your promise, but your promise is essentially worthless if you fail to deliver on your promise. A good rule of thumb is to always underpromise and overdeliver; in that way, you maximize customer satisfaction and as a result, you maximize the revenue generated by your brand.