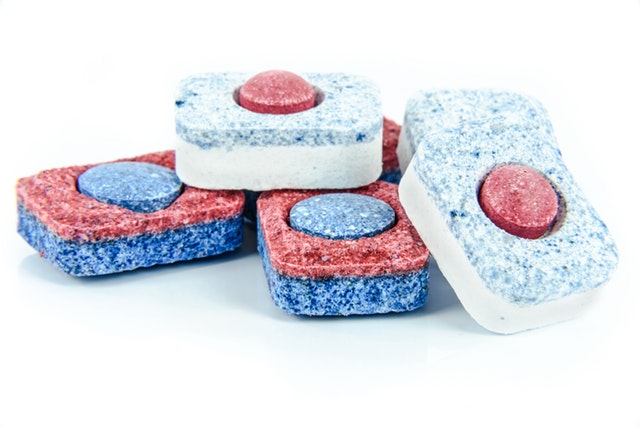 Value-based pricing is everywhere, yet too few companies actually use it. It can be incredibly powerful, and you'll be surprised what value-based pricing strategists can 'get away' with. In some industries, you can easily charge twice the amount your competitor is charging with only minor differences in your product -- the additional value you offer (in terms of extra features) becomes amplified by a much higher price tag. Your gas grill is more environmentally friendly? You don't even have to tell us by how much -- we can tell from the higher price point (at least that's the logic that many consumers follow).
To illustrate, let's look at dishwashers. Everyone has one, and you'd think a dishwasher would be more homogenous than consumers perceive them -- sure, they differ in energy-efficiency, noise-level, size and design, and of course this merits some price difference. But at the end of the day, if your dishes are spotless, what's the real difference?
Apparently, quite a lot. For the purpose of this article, we looked at the range of dishwashers offered by Curry's in the UK, and they ranged from £150 to £1700.
We looked at two fairly similar dishwashers, one from BOSCH and one from SHARP. The main difference? Price.

So the point is that in terms of product specification, these products are nearly identical, right?
But not when it comes to selling value. According to BOSCH's specifications, their dishwasher utilizes the EcoSilence feature, e.g. it's energy-efficient and low in noise-level. But SHARP's version is almost equally energy-efficient and low in noise-levels -- but EcoSilence does indeed sound more sexy than A+++ energy rating, 44 dB noise-level.
Moreover, BOSCH's version lists the feature 'AquaSensor III' - sounds fancy, right? But when you actually look into this feature, it is unclear what it actually does, apart from 'leaving your dishes extra clean'. But hang on! SHARP has a similar wash efficiency rating, even though they don't utilize this fancy AquaSensor III technology. Again, an efficiency rating just doesn't sound as sexy as AquaSensor Technology.
Finally, BOSCH of course uses their state-of-the-art PerfectDry technology with Zeolith drying, whereas the SHARP version has no such technology. But probably the SHARP dishwasher will dry your dishes, too.
BOSCH is doing an amazing job here. Nowadays, even the low-cost manufacturers can produce energy-efficient, high-quality dishwashers. But they don't have a brand, and they don't have intelligent marketing. And that's what makes the entire difference.