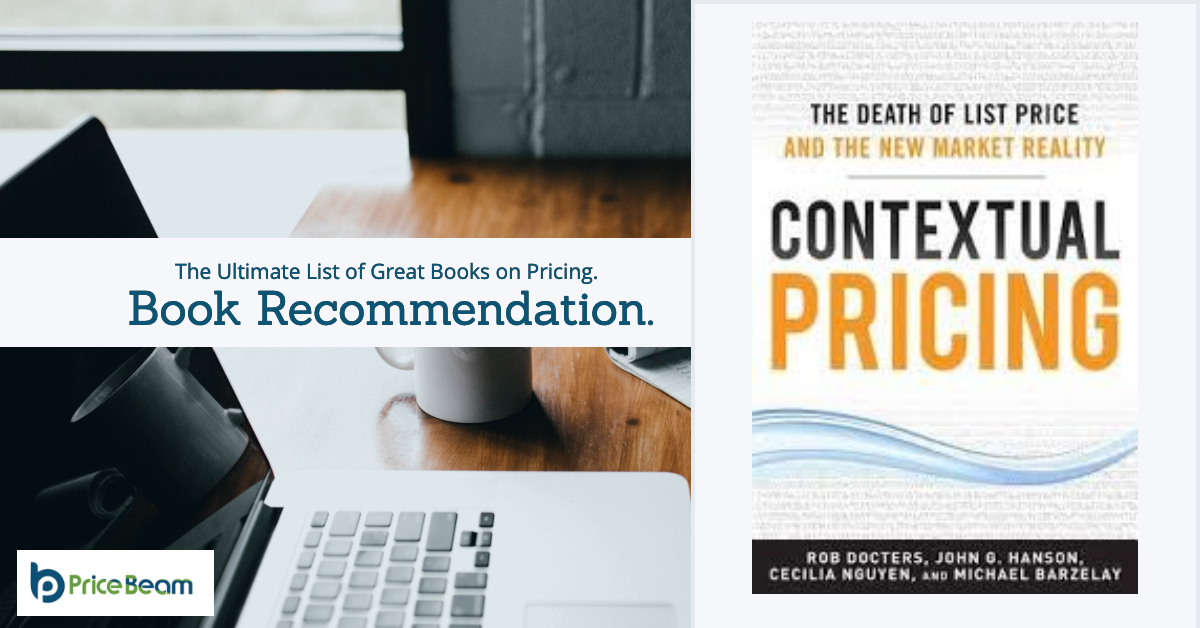 The Ultimate List of Great Books on Pricing
Individual Book Review:
Contextual Pricing: The Death of List Price and the New Market Reality
Book Author: Michael Barzelay and Robert G.Docters.
Contextual Pricing explains how consumers are influenced more by comparison points and contextual messages than by actual price levels. It explains how, if context is strategically managed, identical products can sell at entirely different prices to the same target customer.
Contextual Pricing is one of the books selected from The Ultimate List of Great Books on Pricing we have compiled. Pick up a book or two - to help you charge the right price for your products or services.
Continue reading through our review of Contextual Pricing below!